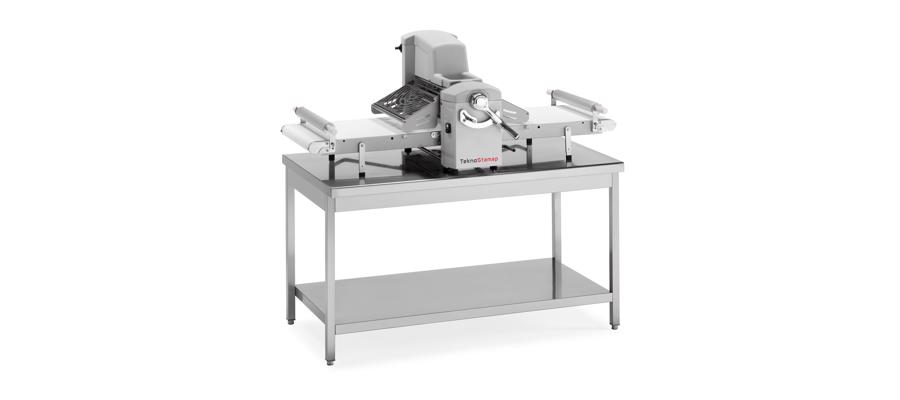 EASY
The EASY line of Reversible Sheeters were specifically designed with particular consideration of dimensions of the machine, simplicity of the removeable and replaceable dough scrapers without use of tools and minimal time to do so, making this unit particulary simple and expedient to clean. Ergonomically designed handles and digital display facilitate ease of dough thickness selection with a high degree of accuracy and confidence. All of these features coupled with the general ease of use make this machine unparalled.
Technical features:
High quality materials and synthetic components ensure a sanitary unit while maintaining consistency, durability and longevi ty in accordance with USDA standards. Synthetic material belts coated with polyurethane in accordance with standards.
Variable speed '' Energy saving'' - 10% energy save.
Cutting device with rollers(available as option on models 614/616C/A).
Removeable polyethylene scrapers for easy and effective cleaning.
Conveyors can be raised up for cleaning purposes.
Optional:
Cutting attachment mod. 614-616 C/A
Adjustable speed motor from 60 to 15 cm/sec.
"ENERGY SAVING" system
Digital display for positioning the cylinders
---
---
More information